Driftwood & Raw Mineral Necklace lll
$

45.00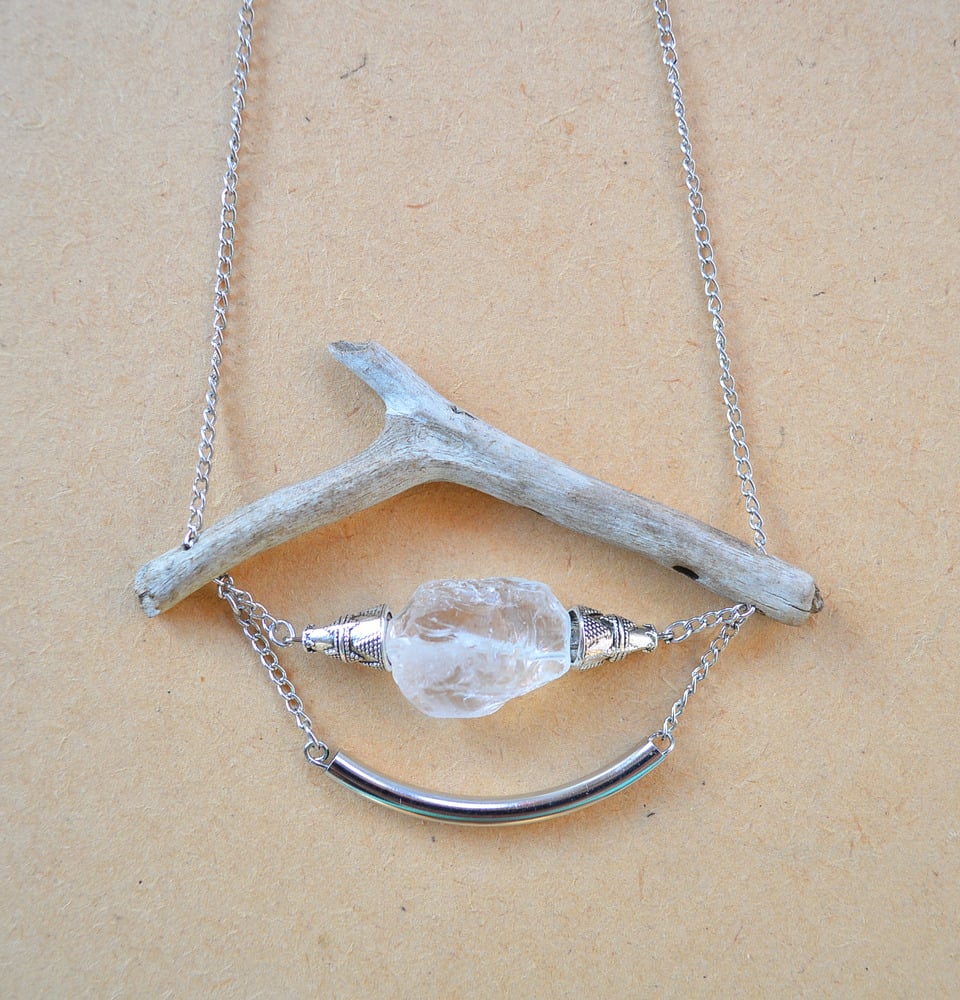 This modern-day amulet comes accompanied by raw pieces of different minerals, creating a unique piece of wearable art. It hangs from an extra long leather cord with adjustable sliding knot allowing you to shorten it if you prefer so. Such a fabulous, easy piece! ...
This piece can be worn all day with no discomfort!
Each necklace is a one-of-a-kind labor of love.
Minerals can raise energy to the highest possible level. It is the most powerful healing energy amplifier on the planet.
<<< Luu >>>
The natural, ethnic, and bohemian feel of this jewelry accessories will enrich your spirit and bring your soul to the outer world, you'll never feel like you are wearing something ordinary!
Designs for the free spirit... for the lover of beauty...
- Each and every piece is handcrafted and custom-made in Luu's
Auckland, New Zealand studio.
- All orders come gift-wrapped in eco-conscious materials and
use minimal packaging
- Shipped internationally!
NOTE: should not be submerged in water and should avoid moisture!
I can create custom driftwood necklaces - Ask me about creating a special driftwood necklace for you, using your own custom color ideas.
If wanted in different colors or specific length of chain, please contact me!
Thanks for taking the time to check the store and shopping handmade!
Follow me to learn about sales, giveaways...
Facebook - www.facebook.com/luustudio
Share